Step Up Your PC Gaming
Tap can connect to any Bluetooth 4.0 enabled PC or laptop to take your gaming to the next level. You can upload TapMaps to play with your favorite games, or create your own unique macros to suit your needs. With the Tap paired to your PC you can:
+ Customize Keybinds
+ Never have your fingers on the wrong keys
+ Communicate with your existing peripherals
+ Injury-reducing ergonomics
Unlimited Possibilities
Enhance your gameplay by taking advantage of Tap's custom keymapping to have total control at your fingertips. You can rebind your spells, attacks, movements, or even inventory items. Tap works with a variety of games so you can play your way.
+ First person shooters
+ RTS Games
+ MOBAs
+ MMOs and classic RPGs
+ Casual gaming
+ Retro games
Complete VR Immersion
Tap pairs with several VR/AR headsets to keep you fully immersed in your element. Whether you need to enter text while creating 3 dimensional art, or look for new games, you can just Tap on your headset, arm or leg. Tap works with any VR headset that supports an external keyboard such as:
+ Hololens
+ HTC Vive
+ Oculus Rift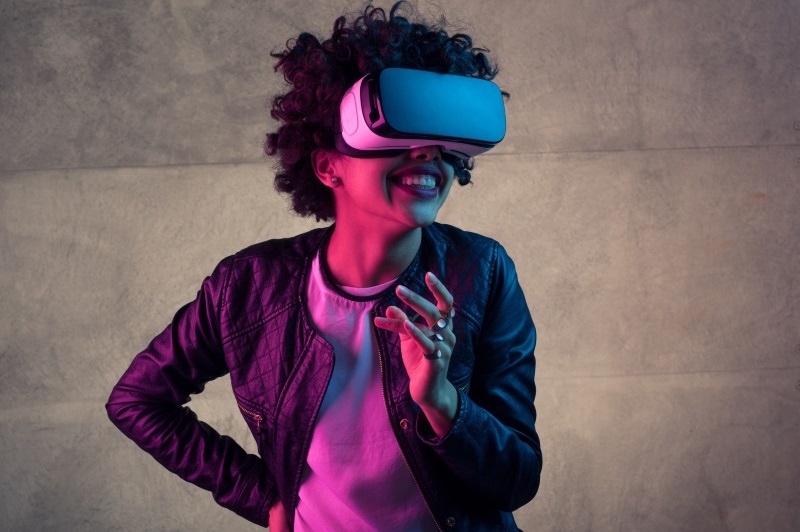 Tap Strap
$199.00
Description
Included With Your Purchase:
1 x Tap™ Wearable keyboard, mouse and game controller that connects to most Bluetooth enabled devices.
1 x Charging case with 370mA backup battery (recharge 8x from case)
1 x MicroUSB cable
1 x Quickstart guide.
The Tap Strap is Made from soft-touch TPU.
The Tap Strap's internal battery will provide you with 8 hours of operation on a single charge. 72 Hours of standby.
Tap is Compatible with: IOS 9+, ANDROID 5+, OS X YOSEMITE+, WINDOWS 8.1+, LINUX UBUNTU and Bluetooth 4.0+ Devices such as Hololens, HTC Vive and Oculus Rift.
A suite of free mobile (iOS/Android) Tap Apps & Games such as TapGenius™ to learn Tapping & the Tap Alphabet™
Exclusive access to the official TapWithUs™ community group on Facebook
Free firmware updates
Customize your Tap with the TapMapper™ Tool
Additional information
| | |
| --- | --- |
| Weight | 0.45 lbs |
| Dimensions | 3.1 × 3.3 × 21.3 in |
| Size | Small, Large |
Frequently Asked Questions
A full charge will last you 8 hours of Tapping. It only takes 2 hours to fully re-charge.
Up to to 10 meters  (32.8 feet) with line of sight
Tap's default latency is 180 miliseconds
If i can i show this tool to all the people i know... it's really simple to use and fast and really work like a charm.
I am truly impressed with the quality of your device, which I finally played hard with today, congrats!
I am so excited about being able to remap the controls for my [Tap] keyboard!!
My daughter and I both learned the whole alphanumeric sequence in under two hours. Granted, we need to pick up speed, but that's what practice does. We love our TAPs and use them every chance we get!
what a striking solution to wearable tech! Excited to get my hands on this.
Just got my tap in Singapore. It looks and feel is just beyond awesome.?