The Ultimate Gift Guide for Digital Artists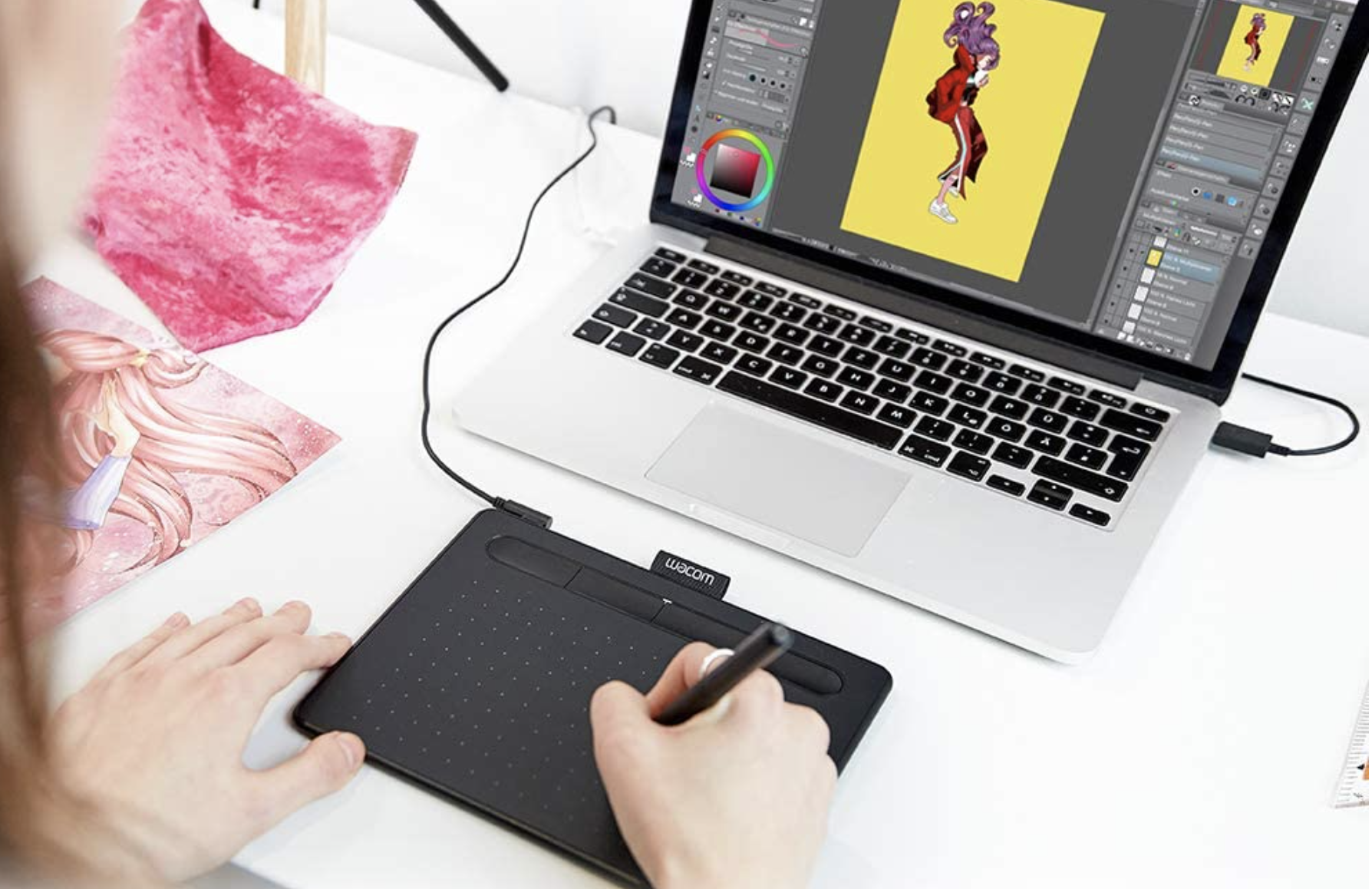 Are you a digital artist looking to take your work to the next level? Or maybe you are just trying to carve out the perfect studio to create in. Either way, we have the ultimate guide of must have accessories for digital artists – from professionals to hobbyists. The best part? Each of these options let's you take your art on the go and work whenever you feel the most inspired. 
Keyboard & Clickers
Bluetooth keyboards are a great way to use hotkeys while you are creating to do things like swap tools or create layers with hotkeys. However, these keyboards can be bulky and disruptive to your drawing as they require you to put down your stylus and interrupt your work to use them. Thankfully, there are one-handed options that exist so that you can continue your art, uninterrupted, instead of worrying which hotkey to press.
Tap is a wearable keyboard, mouse and air gesture controller that allows users to activate keyboard or mouse commands using just one hand and any surface. Tap is an excellent way for artists, animators, illustrators and creatives of any level to be more productive.
You can set a variety of commands from drawing tools to brush size with simple finger taps, making animation and art faster and more efficient. The best part? You'll never have to break concentration to hunt for that pesky hotkey. 
Pros:
One-handed and ambidextrous
Over 150 customizable keybinds
Cons:
Tourbox is a controller-style clicker that uses knobs and buttons that can be assigned to various software commands. It's a bit bulkier than the Tap strap but a good addition to any non-portable workstation you may have set up. 
Pros:
Option for wired or unwired
Cons:
The buttons and knobs are a bit of a mashup, making it easy to misclick
Difficult to set up
Sketching pads
This is a great drawing pad for artists who want more freedom to work in a less traditional space. The Wacom uses a stylus that is pressure sensitive and feels similarly to drawing on actual paper. This model works with Mac or PC's so you will still need a computer, but this model has bluetooth capabilities if you want to be wire-free. 
Pros:
Stylus included
Pressure Sensitive
Affordable
Cons:
Requires a computer connection
Requires software install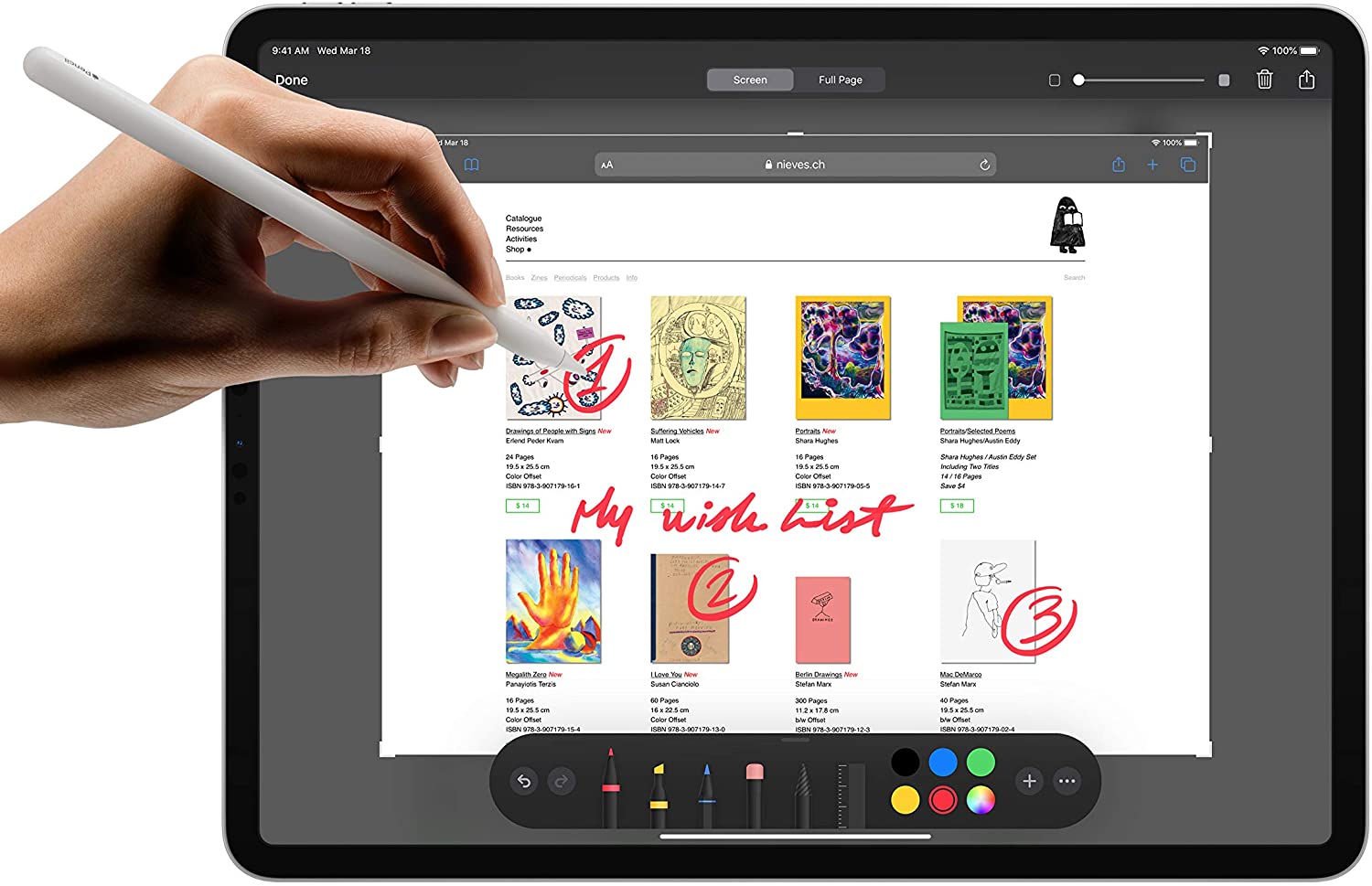 Portable and powerful, the iPad Pro is a great tool for any digital artist on the go. The 12.9" provides a beautiful and sizable canvas to work off of and a liquid retina display and True Tone to make your designs jump off the tablet.  
Pros:
Incredible display quality
10-hour battery life
Access to hundreds of drawing apps through the App Store
Cons:
Apple Pencil not included
High price point
The Samsung S6 is a great mid-tier tablet that has a lot of value for its price point. It also comes with a pressure sensitive stylus that attaches directly to the tablet – so you don't have to worry about losing it. Another great feature of the S6 is its AMOLED display, which boasts some of the best image contrast on the market. 
Pros:
Stylus included
15-hour battery life
Cons:
No headphone jack
Struggles when working with 4k video
Styluses
There are many options for the perfect stylus. Find our top three picks below.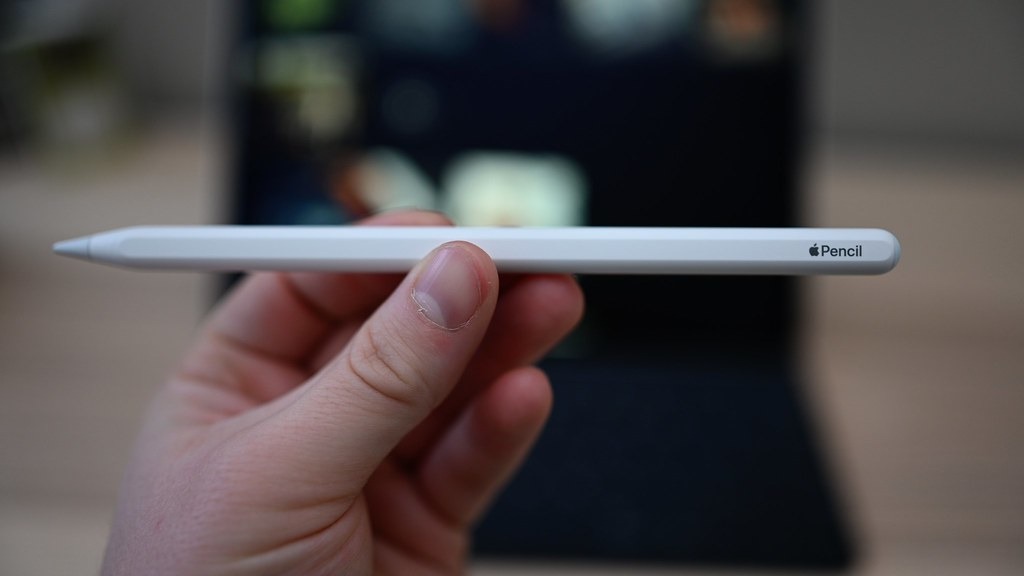 One of my favorite things about the Apple Pencil is that it offers the precision of an actual writing tool, but with some pretty impressive technology under the hood. Not only does the Apple Pencil have tilt and pressure sensitivity, it's virtually lag-free and can be controlled with finger taps to swap between tools. 
Looking to give one as a gift? You can get your Apple Pencil engraved for free for a beautiful, personal touch.
Pros:
Sleek, comfortable design
Supports palm rejection so you can rest your palm on the screen while working
Cons:
Only compatible with iPad
Does not come with replacement nibs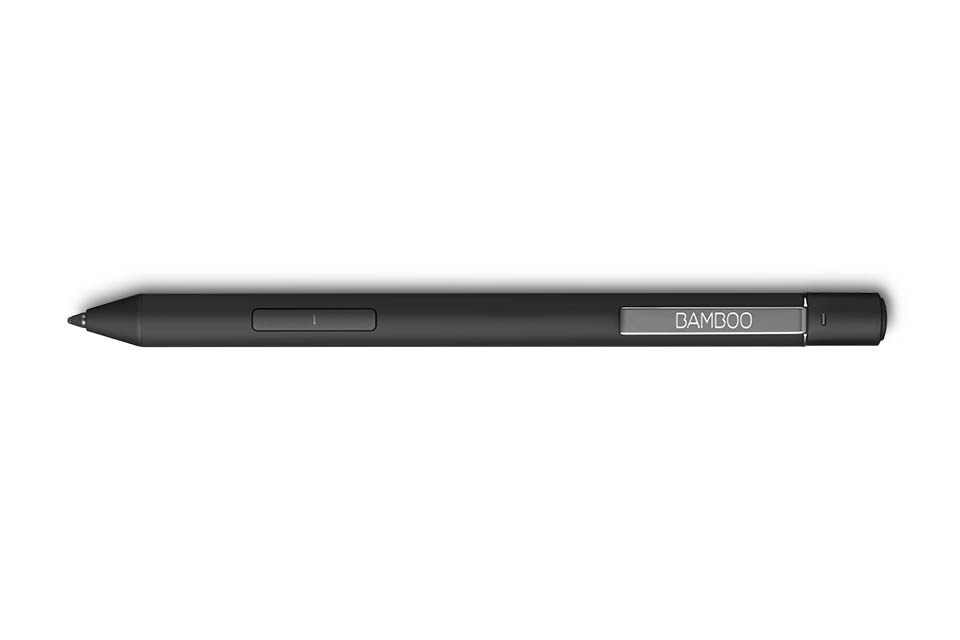 The Bamboo is a great entry level stylus for its price point (most models range between $30-$50). Though designed by Wacom, it will work as a stylus for any of your touch sensitive devices, making it a little more versatile than the Apple Pencil.
Pros:
Affordable
Works on multiple devices
Cons:
Requires AAA batteries
Does not come with extra pen nibs
The Logitech Crayon offers many features of the Apple Pencil at a lower price point – starting at $69.95. This includes internal tilt sensors, pressure sensitivity and palm recognition. It also has a unique anti-roll design so you won't have to worry as much about misplacing it.
Pros:
Multiple color options 
Anti-roll design 
Cons:
May not work with all tablets, check compatibility
Connectivity issues when battery is low
Software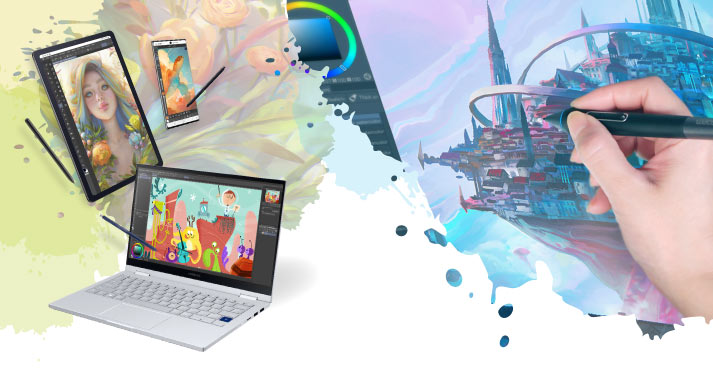 Clip Studio is renowned for being one of the simplest art programs to get started on. The learning curve is very low and you can ramp up to more advanced features as you progress. 
This purchase includes a hardcopy for download via a disk, or a digital copy so you can use it with any operating system.
Pros:
Cons:
Autosave can cause lag
Lack of non-English support materials
Procreate is a great creation app and it costs less than $10. It contains many of the features that more expensive art software boasts and works best when used with an Apple Pencil or other iPad specific stylus. It's a great option for the artist who wants to take their iPad and go wherever their inspiration takes them.
Pros:
The best professional drawing application for this price point
Time lapse recording 
Cons:
Difficult to add fonts
iOS only and no option for a free trial
Adobe is the gold standard for visual software and still works the best when dealing with a complex layer or grid structure. With illustrator you will also get infinite scaling and resolution since you will always be working with vectors. 
It's a very sophisticated software that can be painfully challenging to learn at times, but you will have virtually endless creative freedom when using it.
Pros:
Works with virtually all operating systems
Every feature you can imagine
Cons:
Very steep learning curve
Does not work with pixel art