The Best Augmented & Virtual Reality Accessories That Will Enhance Your Setup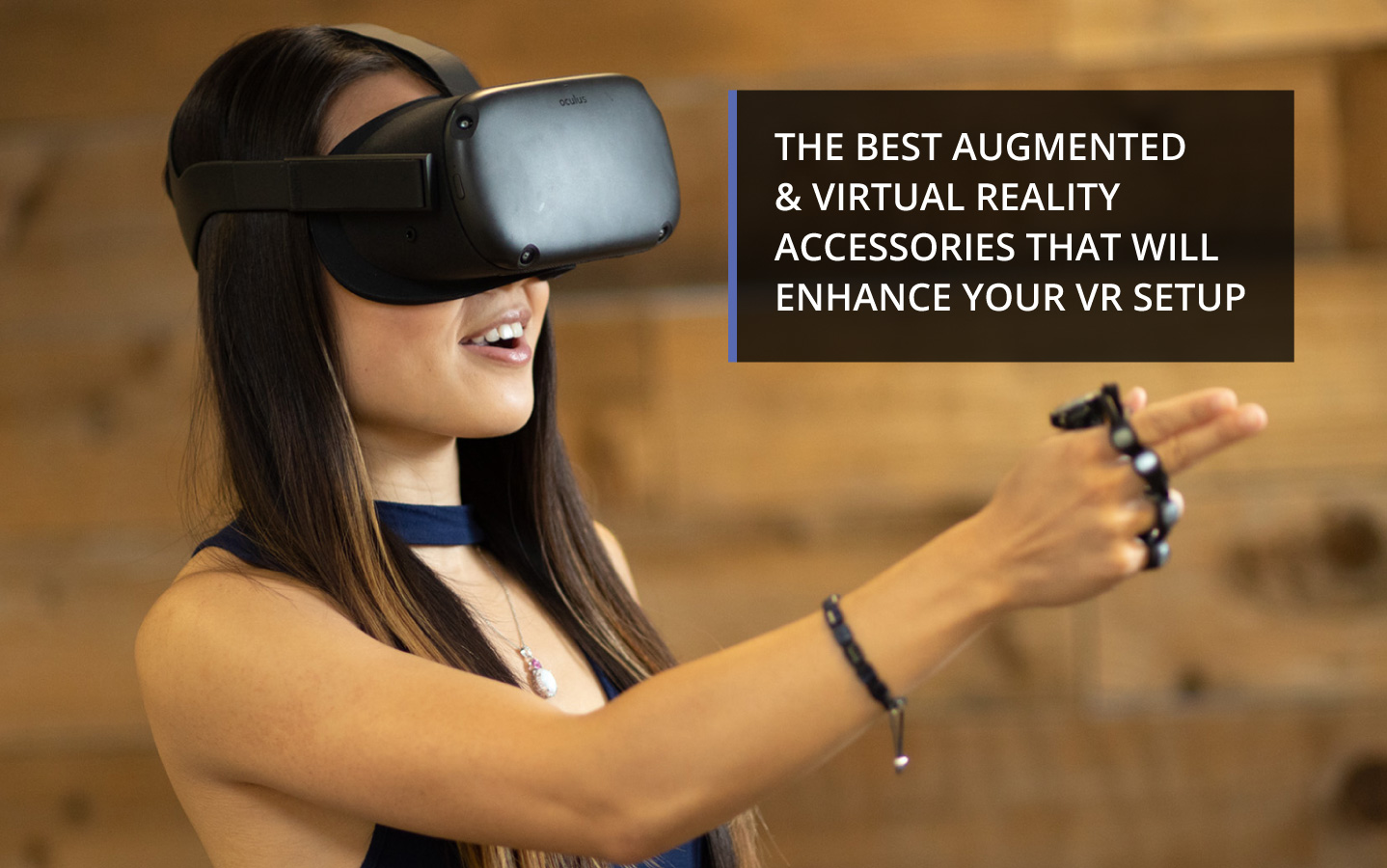 Ready to take your AR/VR experience to the next level? This helpful guide covers some must have accessories from protective equipment to products that supercharge your immersion. 
For Browsing and Social Apps
Tap Strap 2 Wearable Keyboard, Mouse and Air Gesture Controller – $199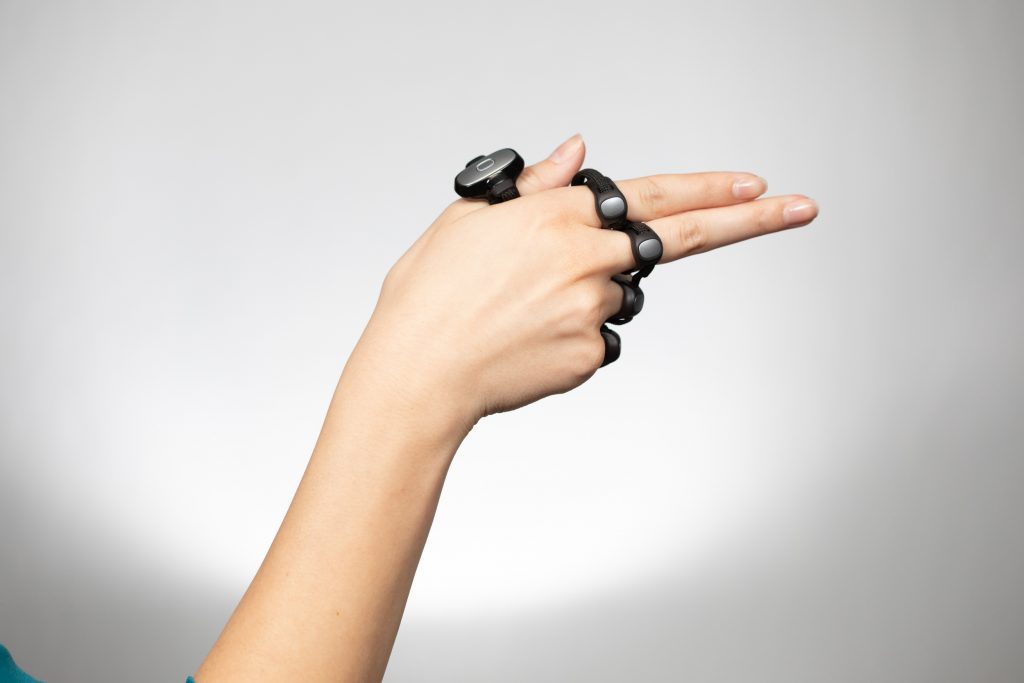 Tap is a wearable device that can pair to most AR/VR headsets as long as they support Bluetooth 4.0. This includes Oculus, HTC, MagicLeap, Epson smart glasses, WMR, and Hololens.
Worn on the base of your fingers like cyberpunk brass knuckles, Tap registers what fingers you are tapping and inputs the associated letters, numbers, and commands. It eliminates the need for awkward hunt and peck typing with VR controllers, and allows you to stay fully immersed in your virtual instance. 
Use it to quickly search for new games and content, send messages to your friends, or increase productivity in virtual desktops.
For protecting your gear
Carrying Cases
Carrying cases are a great investment for protecting your headset when storing or taking it on the go. 
Casematix Hard Case – $44.99
This heavy duty case will protect your Oculus from whatever adventures you take it on. 
Pick up a similar model for your HTC Vive here ($76.99)
MASiKEN Premium Travel Case – $26.98
This carrying case offers a little less protection, but makes up for it with fun colors and designs to help you stand out. It's a great way to carry your headset with style.
Protective Covers & Masks
INKECI Disposable Eye Cover Mask for Oculus/ HTC/Gear VR – $22.90 (100 pack)
Protect your gear from sweat and wear and tear with a mask cover that works on multiple headsets. They are biodegradable and are easy to swap between sessions or if you are sharing a headset with friends.
HTC Vive VR Memory Face Foam Replacement – $19.99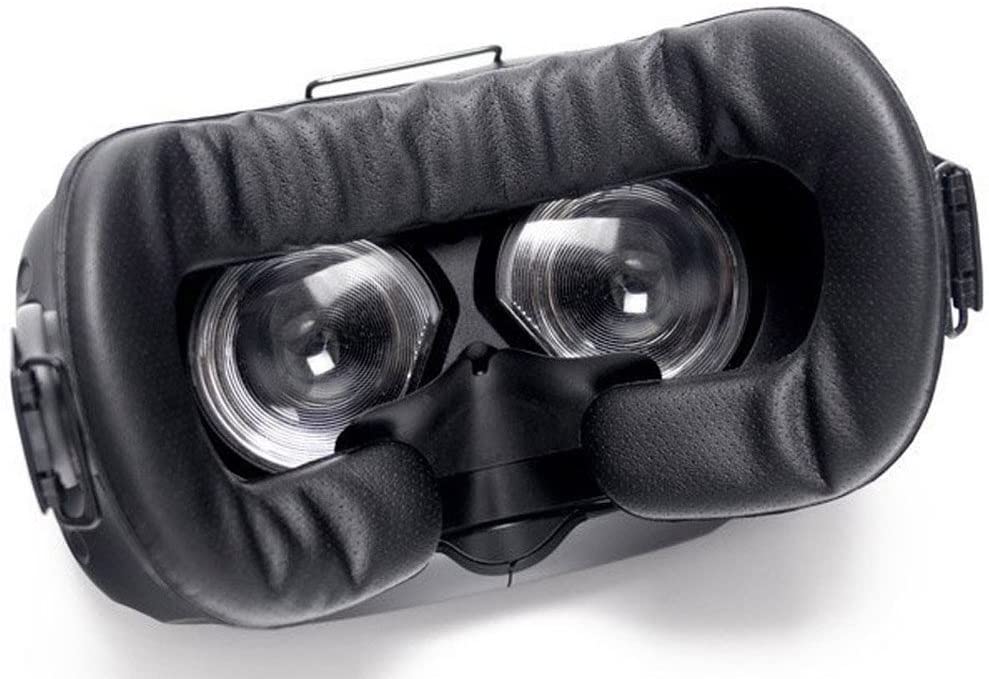 If your face cover is getting a lot of use, swap it out with this comfortable memory foam option for more comfortable play and less red marks on your face after use. 
Damage Preventing Headset Shell – $39.99
Nothing is more terrifying than dropping your electronics. Give yourself peace of mind and protection from unexpected damage with this hardshell cover that fits the Oculus Quest.
You can find a similar model for the Vive here: 
Hyperkin GelShell Headset Silicone Skin for HTC Vive (Gray) – $14.99
For Supercharging Sound
Vive Deluxe Audio Strap – $99.99
https://www.vive.com/us/vive-deluxe-audio-strap/
These integrated, over ear headphones are comfortable and provide rich sound when using your Vive headset. Whether you are enjoying a movie or playing a game, you'll feel like you're really there. 
Amavasion in-Ear Headphones for Oculus Quest – $19.99
Looking for a similar option for your Oculus? These sound suppressing in-ear buds are a great way to stay immersed. 
For Gaming
PlayStation VR Aim Controller (PS4) – $79.95
This PlayStation VR controller was designed for use with your favorite first person shooters. With precise motion tracking, your shots will be deadly accurate, and you will have a hard time putting it down.
AMVR Dual Handle Beat Saber Controllers – $27.99
These controller attachments are designed to give you the feeling of holding actual sabers in your hand, a must have for the wildly popular Beat Saber game. Destroy your high score in style. 
For Showing Off Your Gear
Illuminated Charging VR Stand – $39.99
This display case is very versatile and is compatible with the Oculus Quest, HTC Vive, Rift-s, Go, Cosmos, PSVR, Index and all other standard sized VR headsets. With a futuristic LED glow and clean design, it will show off your gear and be sure to impress your friends.
Skywin PSVR Charging Display Stand – $44.99
Display your PSVR with style with this charging stand that will look great on any media console.
Textured Controller Skins – $19.99
These fun controller skins will help you add a pop of style to your VR set with the added bonus of ergonomic grip improvement. They also come in black if you are looking for a more monochromatic vibe.
Keep it Clean
VR Cleaning Pen+Microfiber Lens Cleaning Cloth – $15.99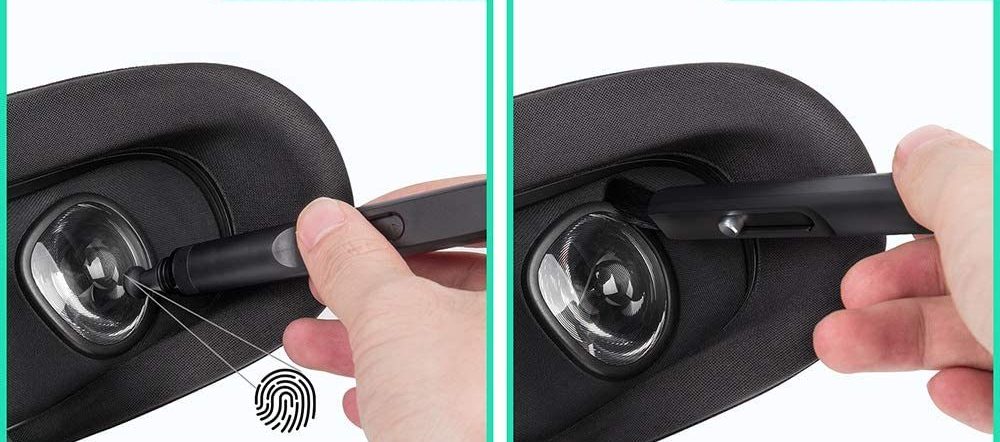 Lens smudges can cause unclear displays which can lead to headaches when using your headset. This professional cleaning kit will remove dust, debris and fingerprints with a single swipe.