The Best iPad Accessories for Users, Designers, and Professionals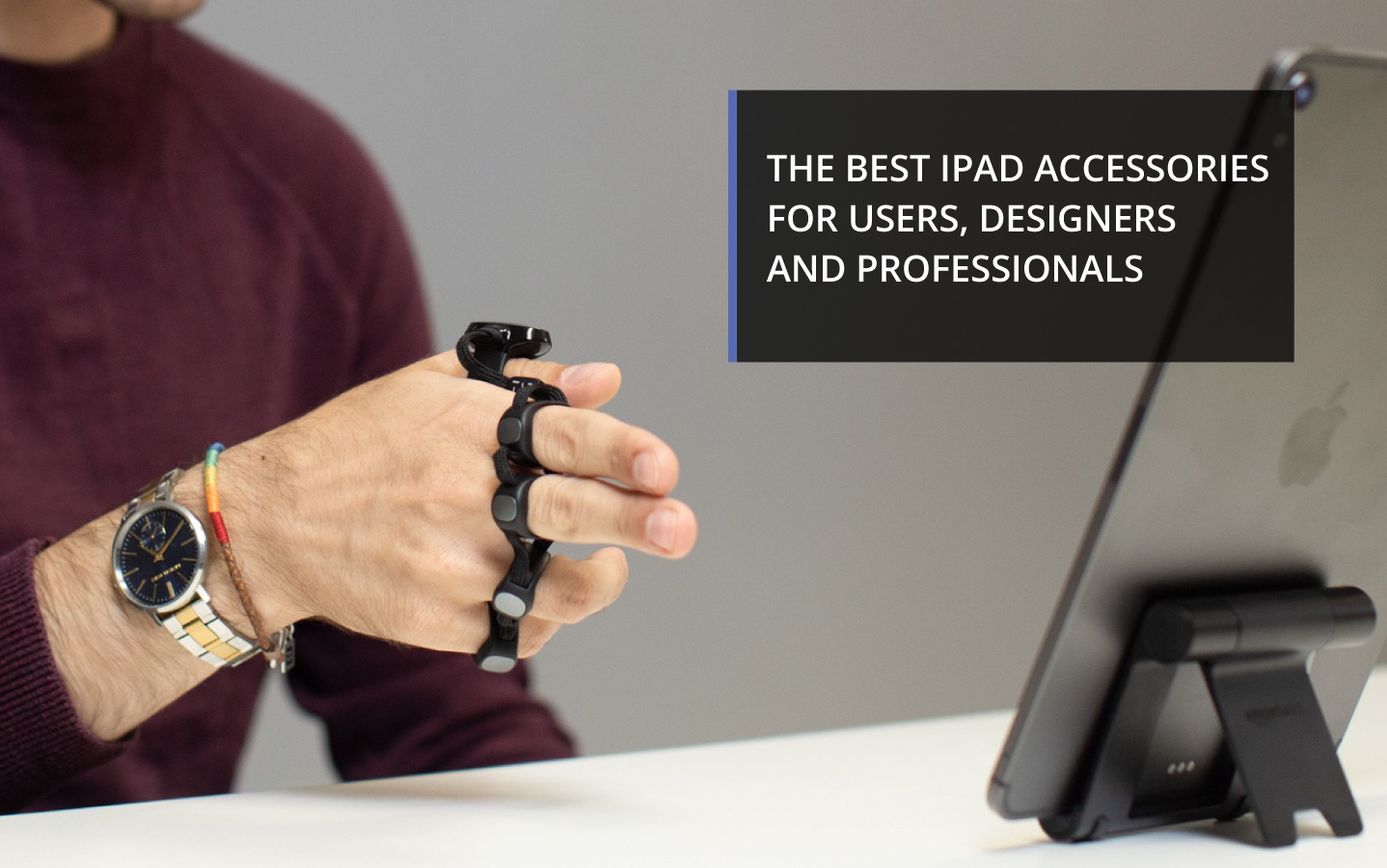 Whether you use your iPad for art, entertainment or work, there are tons of accessories designed to meet your needs. Here are some of our favorites:
For Professionals
Tap Strap 2 Wearable Keyboard, Mouse and Air Gesture Controller – $199
Tap is a wearable device that can pair to any iPad running iOS 9+. It acts as an external keyboard, mouse and air gesture controller that uses finger taps and hand gestures to type, swipe and control your iPad.
Worn on the base of your fingers, Tap is able to register what fingers you are tapping and inputs the associated letters, numbers, and commands. It allows you to carry all of the power of a full office setup that you can take with you anywhere.  All you need is your iPad and your Tap, and you have a fully functional workstation that fits in your pocket or bag. With a 10 hour battery life and included external battery, Tap will allow you to work with freedom for days on end. It also has built in iOS shortcuts for quickly searching and swapping apps.
Apple Magic Keyboard – $299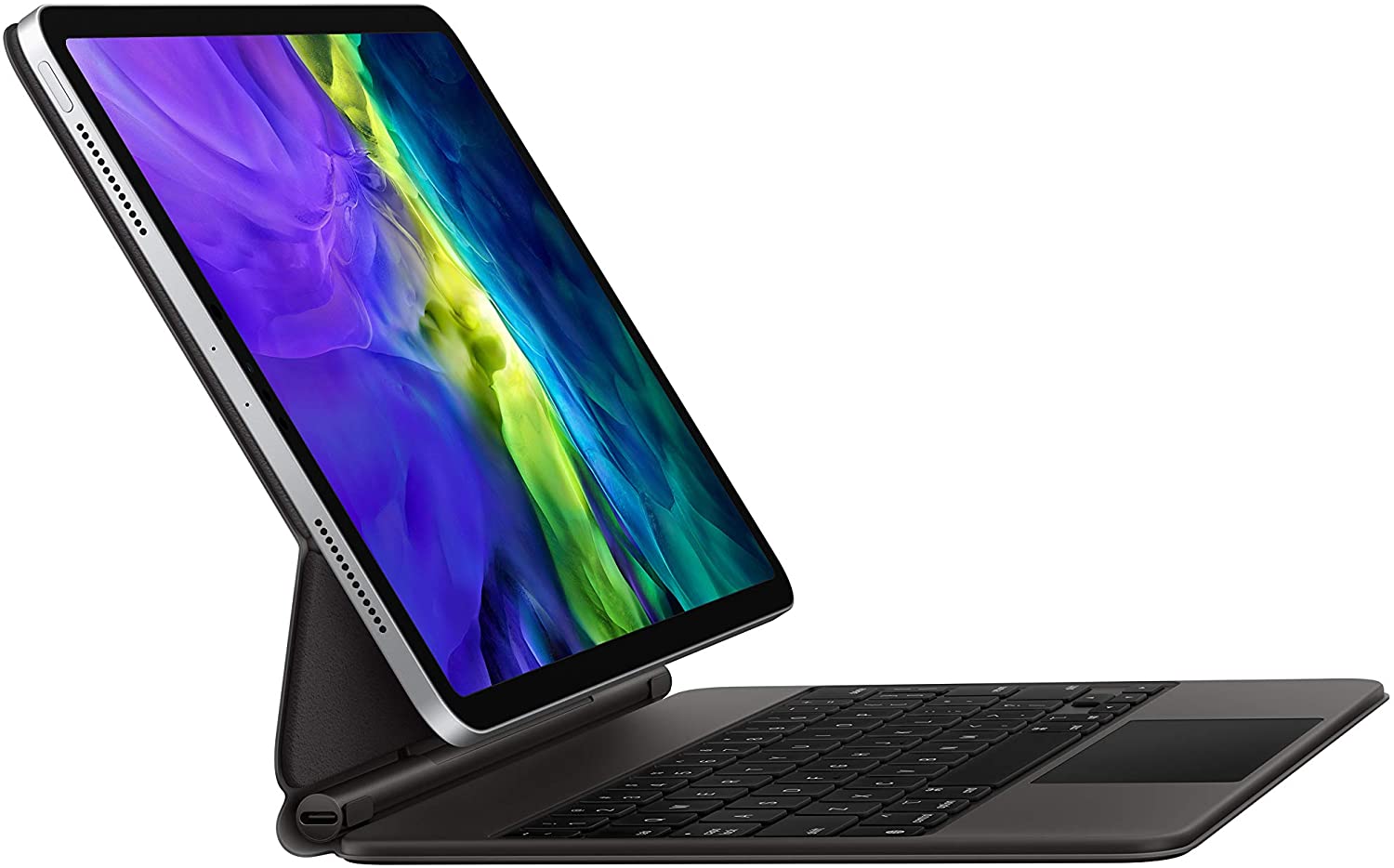 The Apple Magic Keyboard will turn your iPad into a more traditional office setup with a floating screen and built in keyboard and trackpad. The only caveat is most iPad apps aren't optimized for keyboard use, so it might be challenging to get the most out of your setup.
SanDisk iPad Flash Drive: 128GB – $45.99
Nothing can disrupt your work quite like trying to locate a Cloud file. This flash drive allows you to quickly transfer and store files and will work with your iPad or iPhone. It also has a flexible extension so you won't need to remove any protective cases or covers.
VidaMount iPad Desk/Table Mount – $199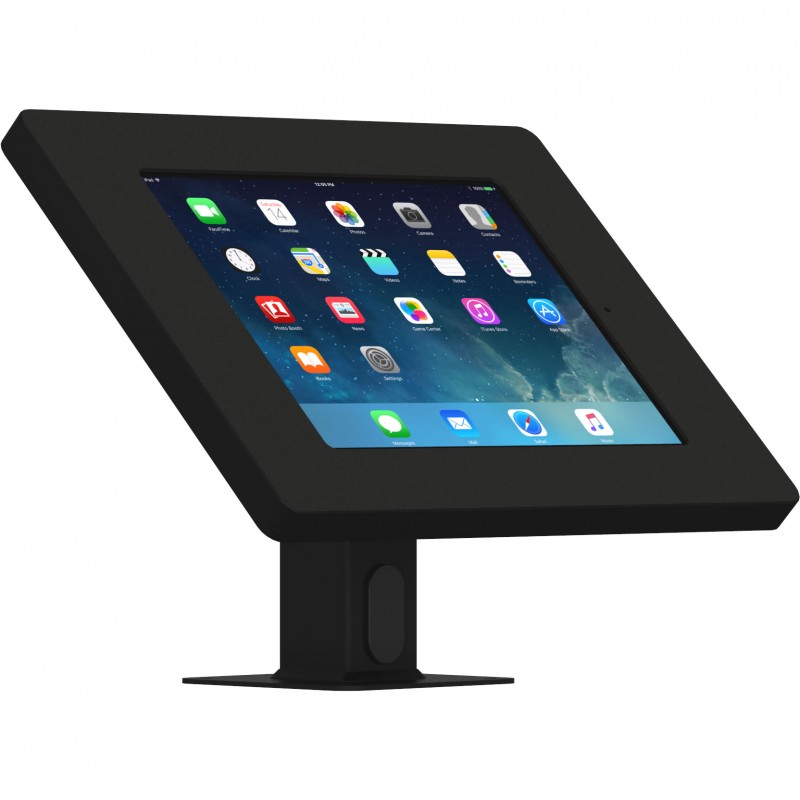 If you're looking for a more permanent placement for your iPad in the workplace, this sleek mount will let you affix your iPad securely to a wall or table. It also has a built in cable management system for a clean aesthetic.
Apple Pencil 2 – $129
The Apple Pencil 2 offers the precision of an actual writing tool with some critical features like pressure sensitivity and wireless charging. It's a powerful tool for any artist to add to their collection.
Logitech Crayon Digital Pencil – $59.99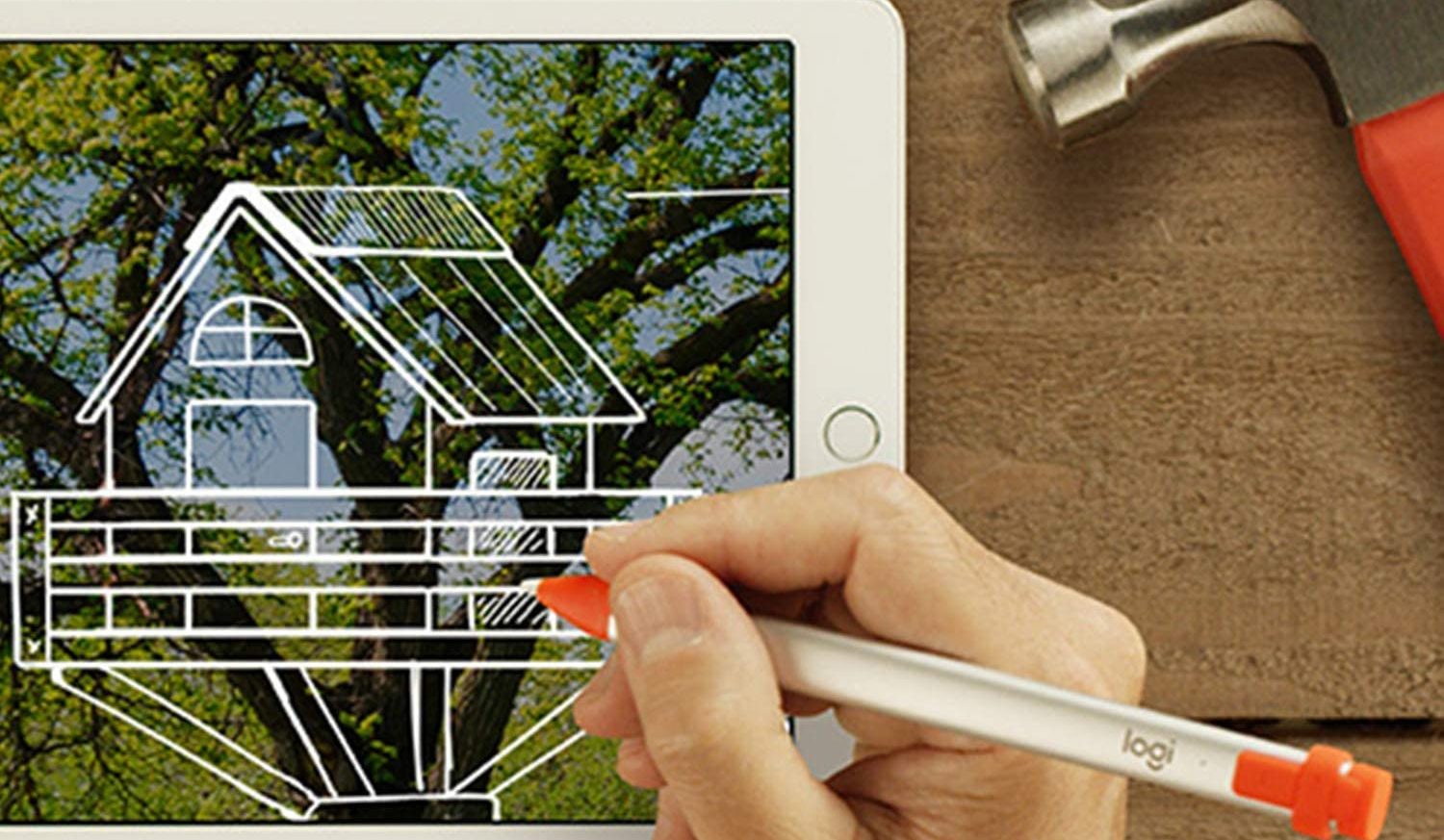 The Logitech Crayon offers many features of the Apple Pencil at a lower price point such as tilt sensors and palm recognition. It also has a unique anti-roll design and a fun pop of color. Make sure you check compatibility before you purchase, as it may not work with all iPads.
Yohann iPad Stand – $179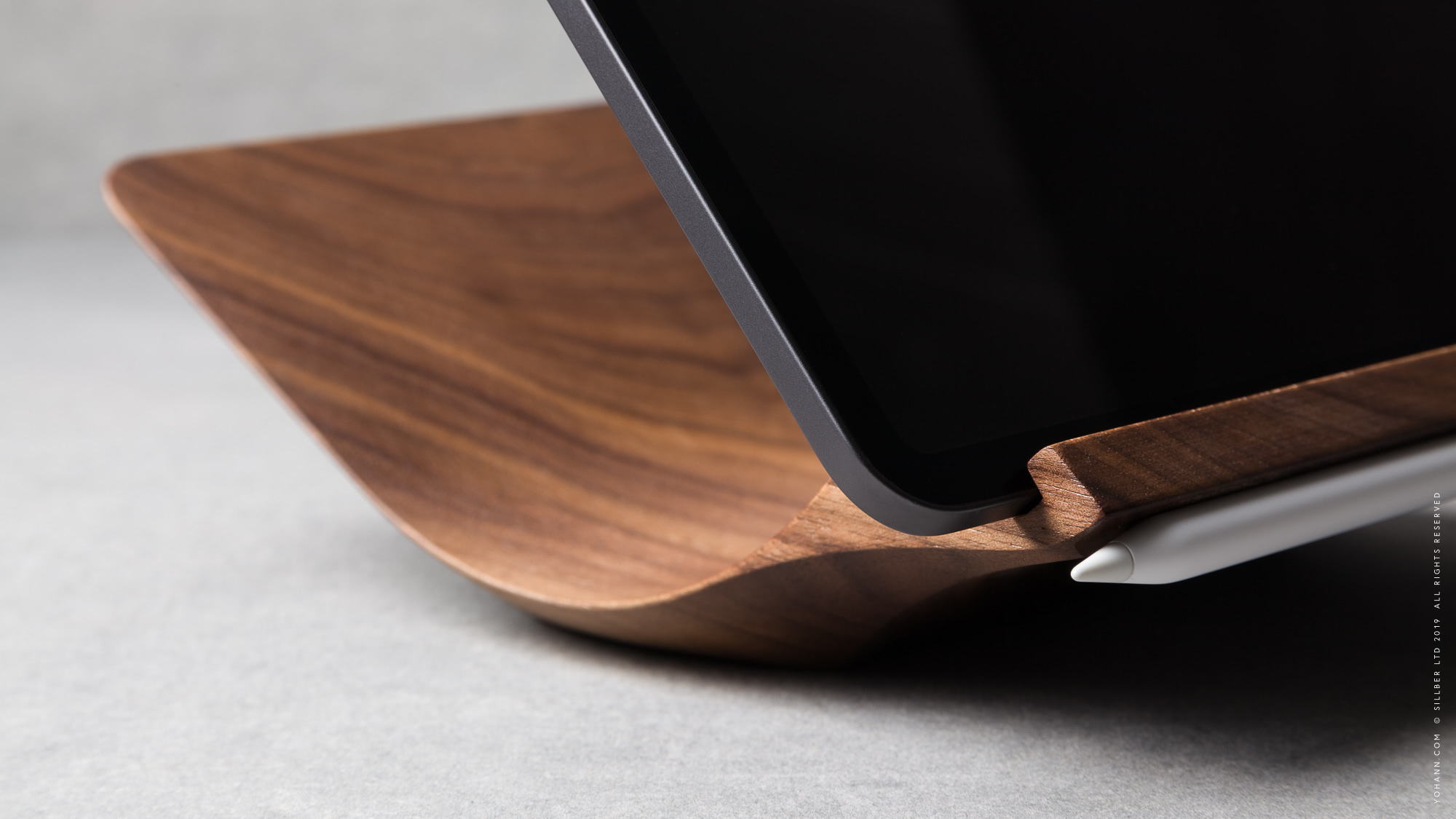 This stand is beautiful and functional with multiple angle options and a built in stylus holder. It not only will look great on any designer's desk, it will ensure you have a comfortable experiencing when working.
For Musicians and Creators
IK Multimedia iPad MIDI Groove Controller – $149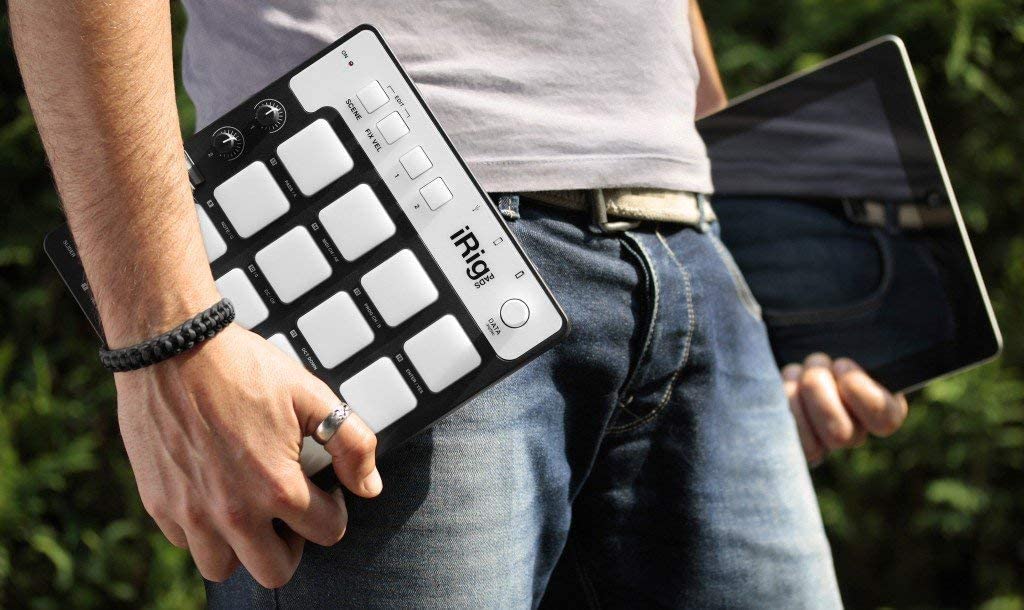 At under 1 in. thick, you can take this surprisingly slim MIDI controller anywhere. It works out of the box with most iPad music creation apps so you can start making music whenever inspiration hits.
Apogee HypeMiC Microphone – $349
With studio-quality analog compression that's easy to use, the Apogee HypeMiC will bring life to your vocals, music, and other recordings. It will turn any creative space into a full studio and works with your iPad or iPhone.
Accessibility
Ablenet Hook+ Switch Interface – $199.95
Hook+ allows you to use Assistive Switch Events to control your iPad without having to touch the screen. It has eight customizable controls, a passthrough battery for device charging, and connects easily through the lightning port.
For Protecting Your iPad
OtterBox DEFENDER SERIES Case for iPad – $89.95+
Protect your iPad from whatever life throws at you with this heavy duty OtterBox case. With inner, outer, and screen protection, it's a must have to keep your iPad flawless
Buy on Amazon – 2nd Gen
Apple iPad Smart Folio – $79+
With a wide range of colors, the Smart Folio offers a more unique way to protect your iPad screen and act as a foldable stand.
On the Go
Mophie Powerstation Plus XL (10,000mAh) – $99.95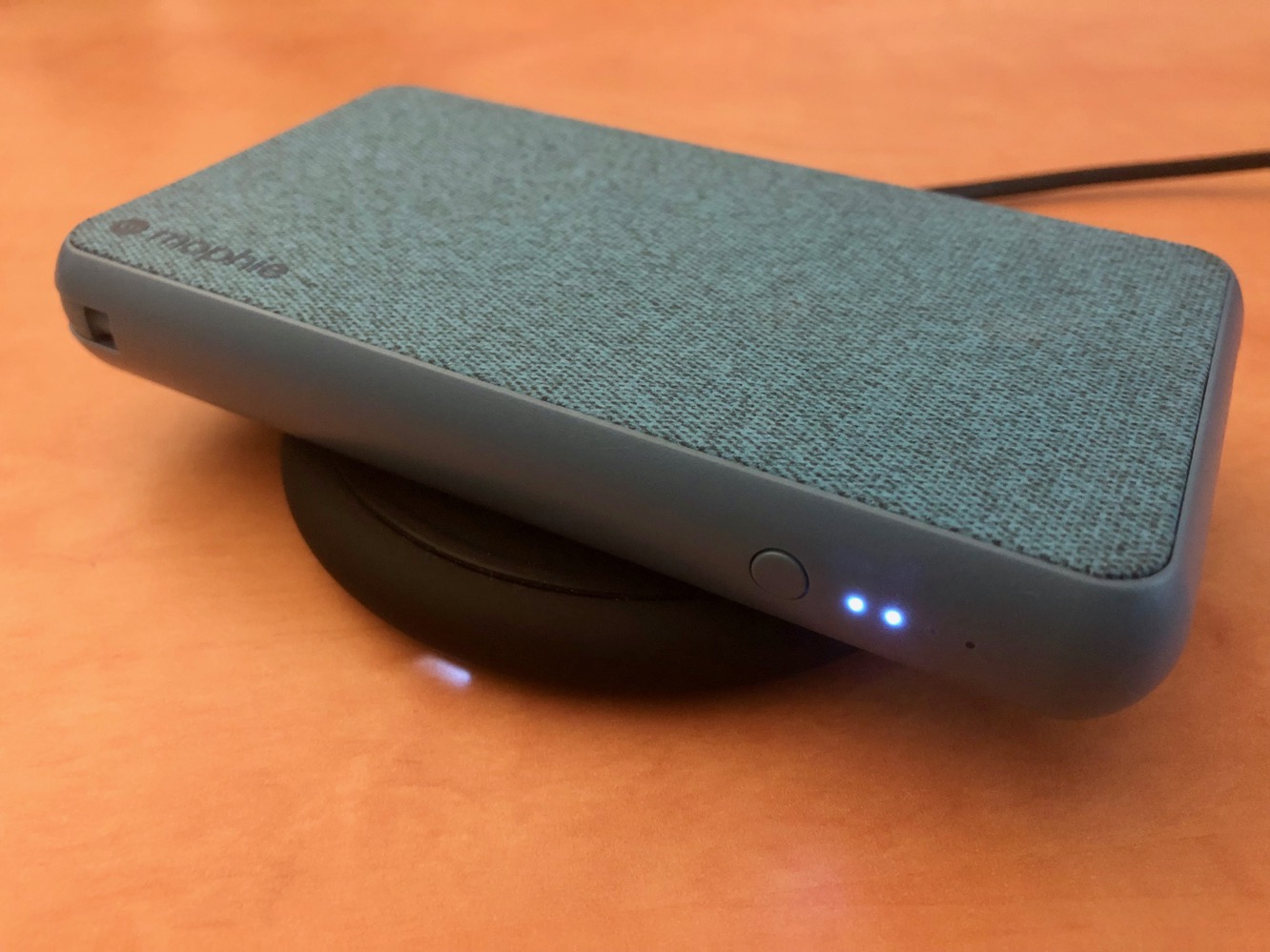 This powerful charging station will increase battery life of small tablets by 14+ hours and looks good to boot. It offers "High Output Charging" for quickly boosting battery when you need it most.
Canvaslove Carrying Tote – $17.99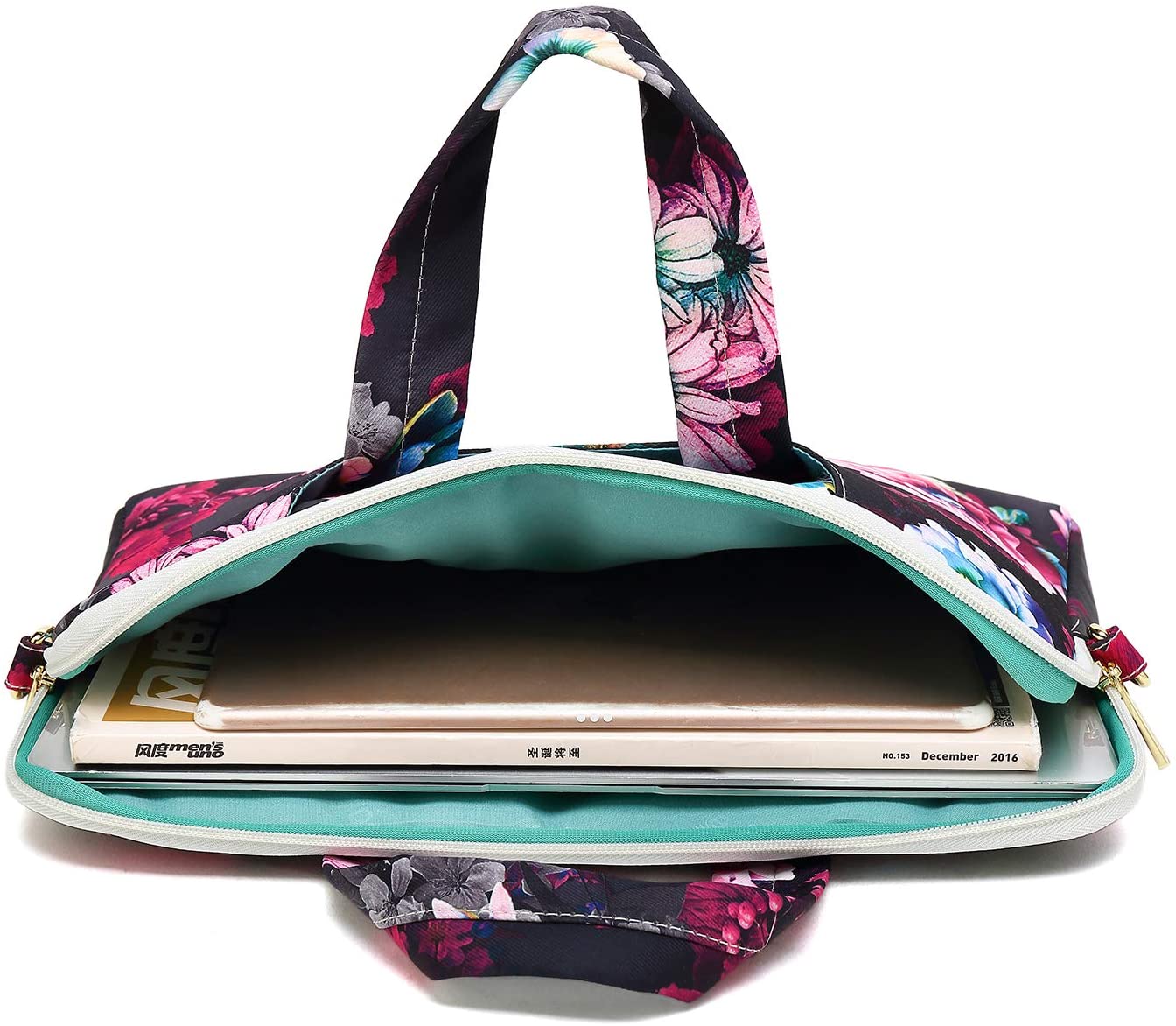 This beautiful carrying case will store your iPad and other flat essentials with a stylish design sure to generate tons of compliments.